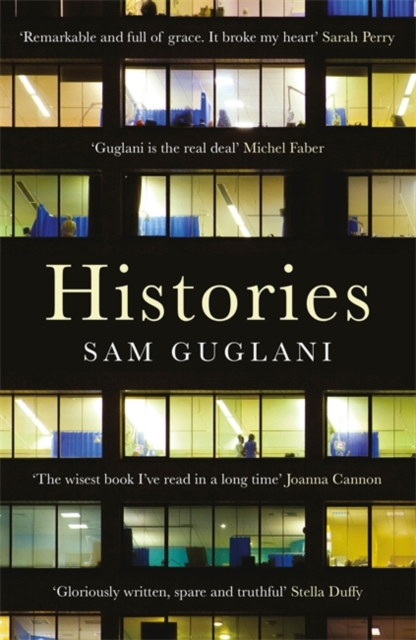 Histories
£8.99
Remarkable and full of grace. It broke my heart' Sarah Perry'Guglani is the real deal' Michel Faber'Profound . .
. Poetic . .
. Humane' Gabriel Weston'Shows rare skill . .
. Power and fear and morality' Sarah Moss, author of The Tidal ZoneHistories is a hypnotic portrait of life in one hospital, over one week. In the corridors and consulting rooms, by the bedside, through the open curtain, we witness charged encounters within the emotional and physical world of medicine.
Old insecurities surface as junior doctors try to save a man from dying; an enraged chaplain picks a fight with a consultant; a porter waxes lyrical on his invisibility. These are only some of the stories that so seamlessly connect, collide and create an unforgettable panorama of being. Sam Guglani's vivid prose has the raw intensity of poetry that pulls the reader in on every page.
In stock